Tripawds is a user-supported community. Thank you for your support!
Today was a big day for Mosby – the first day he held down the fort all by himself (ok, with an hour long visit from our sitters in the middle of the day) while we were at work. For now he's crated, but we are working out how to confine him to a larger space where he still won't get into trouble (this dog, who is a saint in company, can find trouble no matter how hard … like the time he hid bags of bread in the stuffing of my big chair). But he did a great job, and Sally on the Tripawds forums, after talking me down off a ledge of uncertainty (uncertainty is very hard for a Type A person like myself, just FYI), suggested that Mosby needed a puppaccino. Yes, he definitely did need a puppaccino.
So we loaded him up in the MUV (Mosby Utility Vehicle), which is my 4-Runner with a luxury Mosby suite in the back (believe me, it's the only luxurious thing about that truck … and this isn't a post-amputation thing, he's always had a luxury suite in the back … kind of makes it hard to actually put luggage in it when we go somewhere.) and went to Starbucks.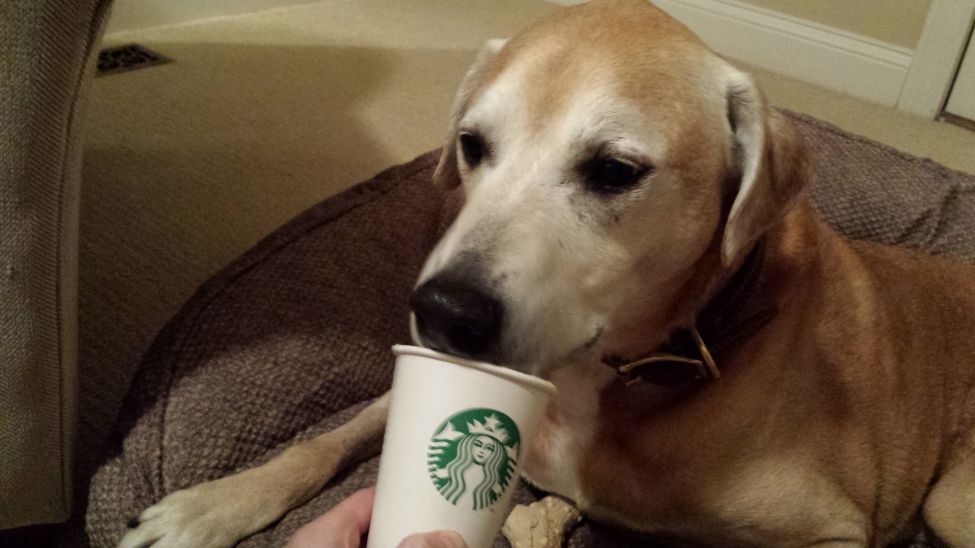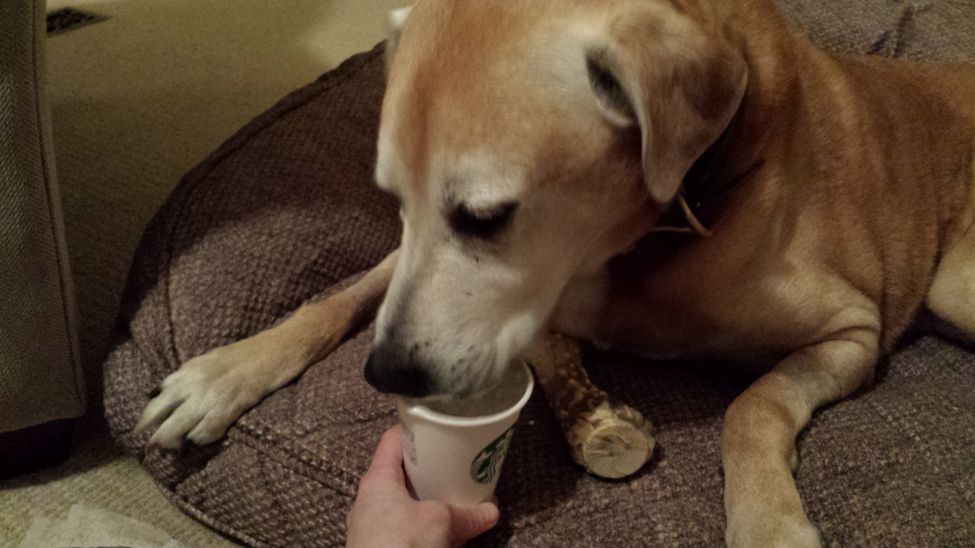 Sometimes you gotta take time to taste the puppaccino.