Tripawds is a user-supported community. Thank you for your support!
Mosby had his 6 month ampuversary the other week, which is crazy – time really flies! He's been doing well. He handles his daily chemo pill well, and we mainly work to manage his back and neck pain (discs). He enjoys his daycare and his yard. We FINALLY got sod in our yard, so Mosby has been enjoying that. He's especially missed wallowing around in the grass on his back.
Today we went out to the barn, and he went all the way down to the pond to get Arlo with me – like old times. I recently purchased the Ruffwear Core Cooler, which is a cooling chest plate that you attach to the Ruffwear Web Master instead of the brush guard, and it worked great! It really helped him stay cool, and it was a hot day. That didn't stop him from lying in a mud puddle, though, necessitating a hose-off of his belly.
Ok, on to pictures and hopefully a video!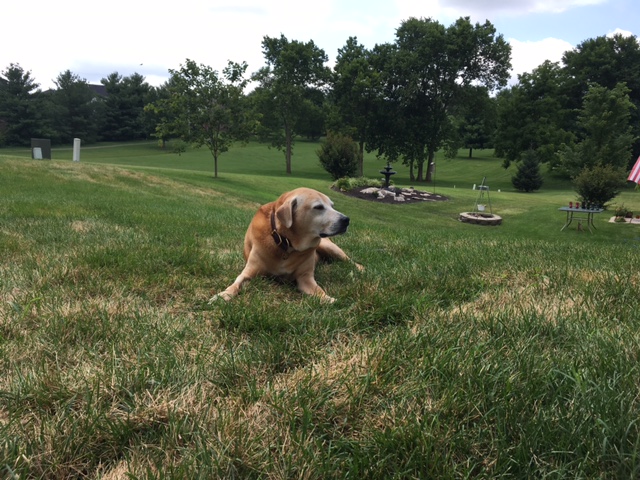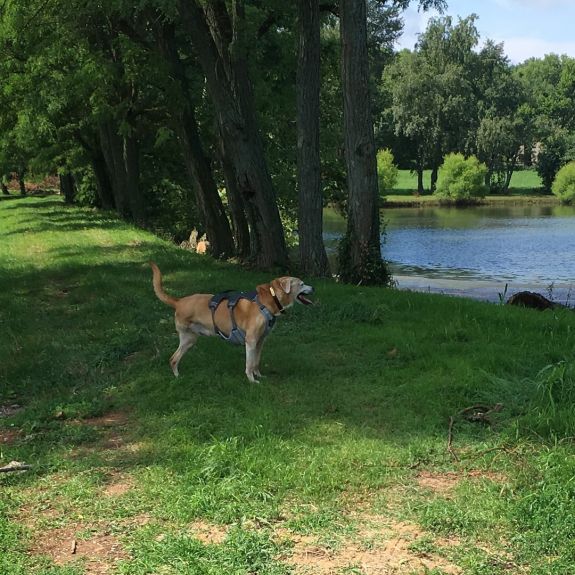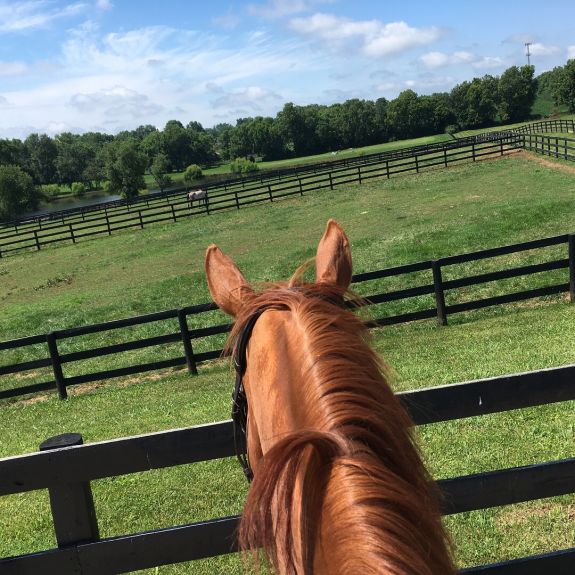 And hopefully a video of Mosby and Arlo?