One nice thing about the last few weeks is that I've been able to spend a lot more time with Mosby. While Mosby loves his daycare (and misses it!), with both my husband and I working a full time job and Mosby going to daycare every weekday, we really only spent time together on the weekends and weeknights. Now I work from home once a week or so to take him to appointments or just generally watch over him if he is having an issue. While it isn't the same as our days when I was in law school and we could go on long runs every day, it's been nice. I'm working at the kitchen table right now, and Mosby is snoozing on the bed right behind my chair.
Mosby still isn't doing long sets of stairs, so this is what I looked downstairs to find after I went upstairs to get dressed this morning. Parked out waiting for me.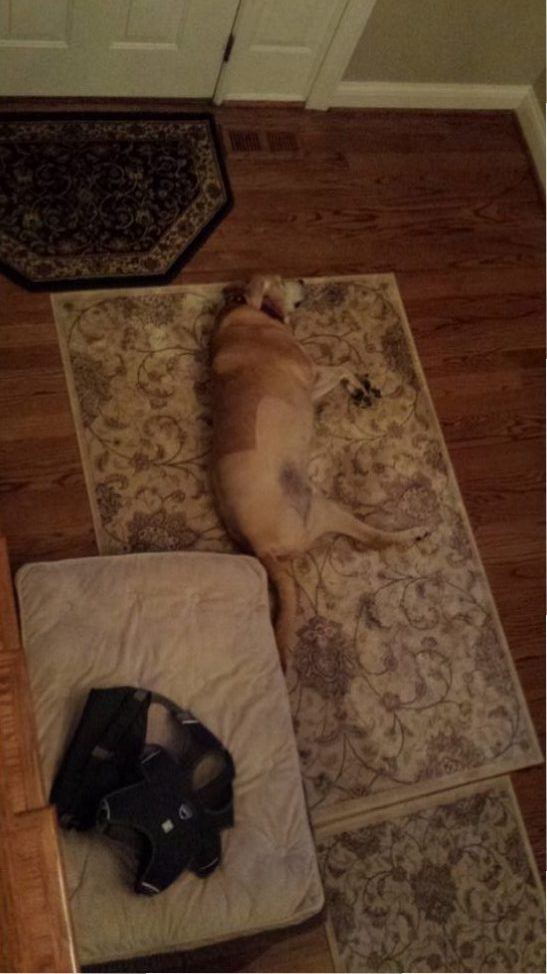 Those would be our guest bathroom rugs, which were among the first to be requisitioned for use on our hardwoods when Mosby started limping. Our house is basically a patchwork quilt of rugs and runners now.
Mosby's first acupuncture appointment went well. The vet said that his back is basically a mess. He had some discomfort when the needles went in, because his muscles are basically knots, but then started to relax. The vet said that sometimes you don't see the full effect until the second or third session if they are really sore. He seems pretty relaxed right now.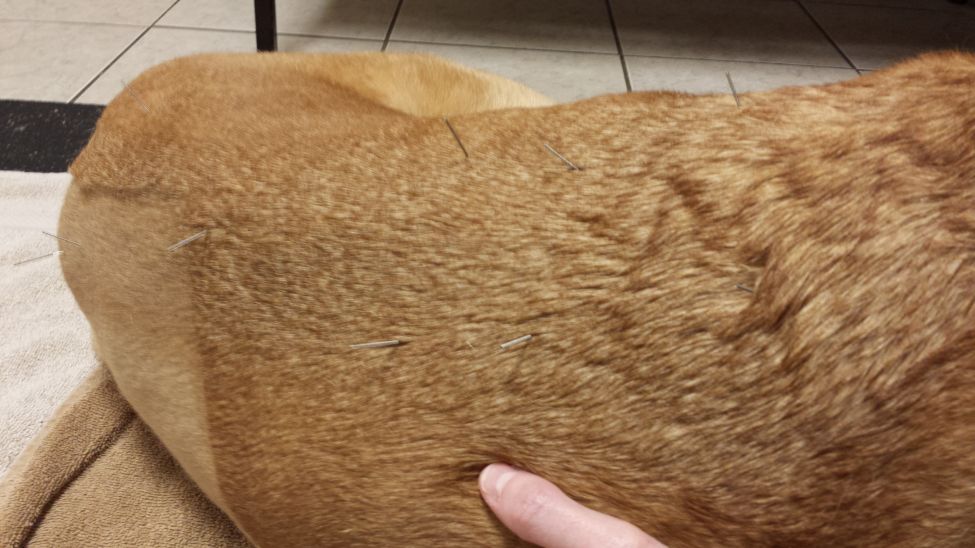 Mosby seems to be in good spirits in general. He is enjoying his meals and enjoying the peanut butter, Easy Cheese and liverwurst that we alternate his meds in. Here he is saying hello with a blurry wagging tail.